There is quite a bit of history in our quaint little dental office here in Carthage, NY, in the North Country. This north country dental office has been in operation for nearly 60 years. Founded by Dr. John S. Trowbridge, here is where he practiced for 53 years of his career. At retirement, Dr. Trowbridge passed the torch to two North Country dentists, Dr. Scott and Robert LaClair, where they have practiced together until 2012, when Dr. Rob became sole practitioner of LaClair Family Dental.
Dr. Rob was born in Ogdensburg, NY and has lived in just about every small North Country town north of Syracuse. Primarily raised in Hermon, NY, he graduated with 32 students from Hermon-Dekalb Central School.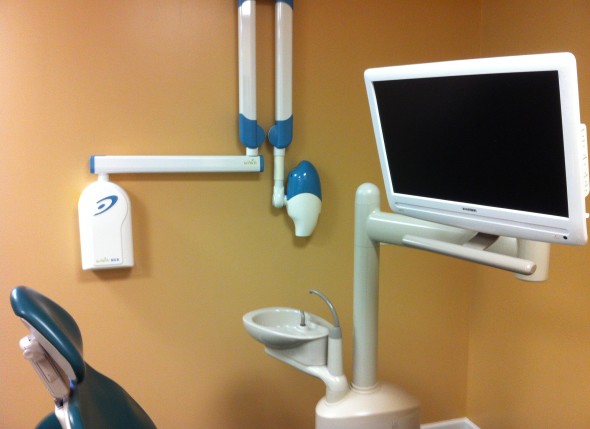 Continuing on to LeMoyne College, Syracuse, NY and University at Buffalo NY Dental School, Dr. Rob immediately came back to the area where he grew up to serve the community, working alongside Tammy Trowbridge, Dr. Trowbridge's daughter-in-law, office manager. Devoted to a lifetime of community service, they have spent the last eight years of their dental careers meeting the needs of the Carthage area people and it will be their distinct pleasure to serve this community into retirement.
What sets our dental office apart?
What sets our dental office apart?
Digital crowns and dentures
Digital (80% less radiation) x-rays
Intraoral cameras
In office Zoom whitening
Caesy in office education
A fully digital, paperless office
Laser gum treatments
Quiet, efficient electric dental drills
Cable television in all treatment rooms and lobby
Refreshments in the lobby
Ample parking
Satellite radio for your listening pleasure